Profile
I am a researcher and knowledge mobiliser working to surface and support the use of under-represented research.
I am a researcher and engagement practitioner interested in how knowledge is made and used. I've written reports and papers focused on the use of research, and specialise in working collaboratively with people with different kinds of experience and expertise. In particular, I enjoy working in multi-disciplinary ways to surface under-represented expertise to address social issues.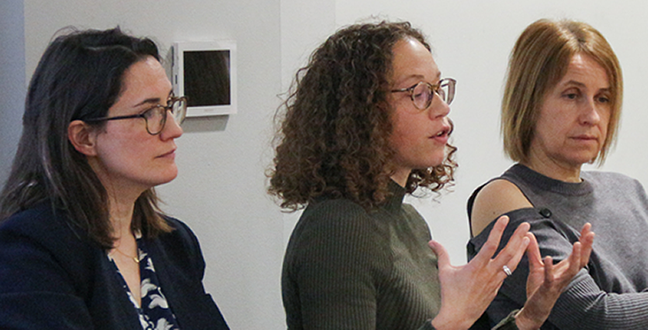 Mobilising critical research
I have worked with people from charities, funding agencies and policy organisations to help them think about using research and evaluation studies to inform what they do, as well as supporting them to design or commission research that speaks to their priorities. My work is now focused on how to support and mobilise critical and under-represented research to influence policy and practice, to advance equity and social justice.
Research practice and engagement
My work on research engagement involves thinking about about research practice. This includes issues of equity, participation and ethics, as well as methodology and research processes.
Research on research
I'm interested in 'meta' questions about knowledge production: what research is done, how and by whom, as well as who engages with and uses it. I do research on knowledge production and use – recent projects include mapping research-policy interaction with Transforming Evidence, and studying collaborative research processes. I have an MA in Social Research and am a PhD student at the University of Warwick, where I am studying knowledge equity and anti-racism in UK education research.